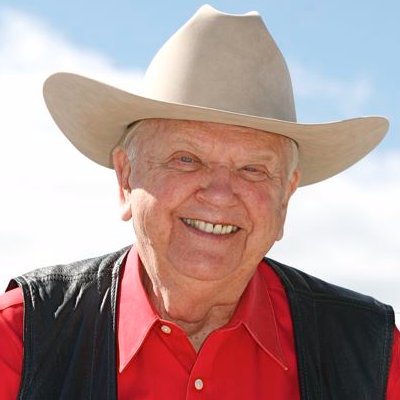 Orion Samuelson
As Americas best known, as well as the most widely followed agricultural broadcast journalist, Orion Samuelson is heard by millions on WGN Radio, Chicago and his two nationally syndicated radio
Expert
Agriculture
Future
Humor
Master of Ceremonies
Media
Motivation
Experience
Agriculture
Media
Telecommunications
About

Orion Samuelson is heard  six days a week on WGN Radio in Chicago, where he has served as Agribusiness Director since 1960.  Orion presents 18 agricultural reports daily on the station and is also heard daily on radio stations with his syndicated National Farm Report and syndicated Samuelson Sez commentary programs.  In addition, Orion and Max Armstrong host the one-hour Saturday Morning Show on WGN Radio and are seen weekly on RFD-TV as co-hosts of This Week in Agri-Business.

Orion's life long commitment to agriculture has been recognized by organizations in all segments of agri-business. In 1998, the American Farm Bureau Federation honored Orion  with the AFBF Distinguished Service Award. In 1997, Illinois Governor Jim Edgar renamed the State Fair Junior Livestock Building the Orion Samuelson Junior Livestock Building as a tribute to Orion's four decades of service to the agricultural youth of Illinois.

 In 2001 the University of Illinois conferred Orion with the Honorary Degree of Doctor of Letters.  In 2003, Orion received the highest award in the radio industry when he became the first Agribusiness Broadcaster to be inducted into the National Radio Broadcasters Hall of Fame.  Hall of Famer Paul Harvey presented the award to Orion on the national radio broadcast hosted by Larry King. 
Orion is also in the Illinois Broadcasters Hall of Fame, the Illinois 4-H Hall of Fame, the National 4-H Hall of Fame,, the Scandinavian-American Hall of Fame and the National Association of Farm Broadcasters Hall of Fame. 

Orion has traveled with his television crew to 43 countries to cover agriculture; four of his trips were official agricultural trade missions with the Secretary of Agriculture.

Orion is active outside broadcasting. He is Past-Chairman of the Board of the Illinois Agricultural Leadership Foundation, a member of the Farm Foundation Bennett Round Table, a member of the Board of the Agriculture Future of America, a member of the Board of Farm Safety 4 Just Kids, a member of the Board of Directors of the Foods Resource Bank, a Trustee of the Cornerstone Foundation of Lutheran Social Services in Illinois and is a member of the Board of Trustees of the National 4-H Council.

Orion added author to his resume November 1st, 2012 with the successful launch of his  autobiography, "You Can't Dream Big Enough", which is an inspiration to young people everywhere.

Always a draw with audiences, he's a sure hit!

Program

YOU CAN'T DREAM BIG ENOUGH!

Orion Samuelson and our Agricultural industry both share humble beginnings. Today, both are giants.

For sixty years, after leaving the Wisconsin dairy farm, Orion has traveled to every state and 44 countries to cover the story of agriculture and share it with his audience on radio & TV, 52 of those years at WGN Radio in Chicago where he still reports business & agribusiness news 16 times a day.

As Paul Harvey said "Orion could have been our nation's Secretary of Agriculture under any of three presidents. But, he was too smart for that."

In this presentation, Orion will share the lessons learned, as well as some lessons forgotten, about his career, our growing industry, the great opportunities ahead; and shows that as citizens, neighbors, farmers, and an industry, we really can't dream big enough. Oh, and with his Norwegian heritage, you might hear an Ole/Lena story or two.